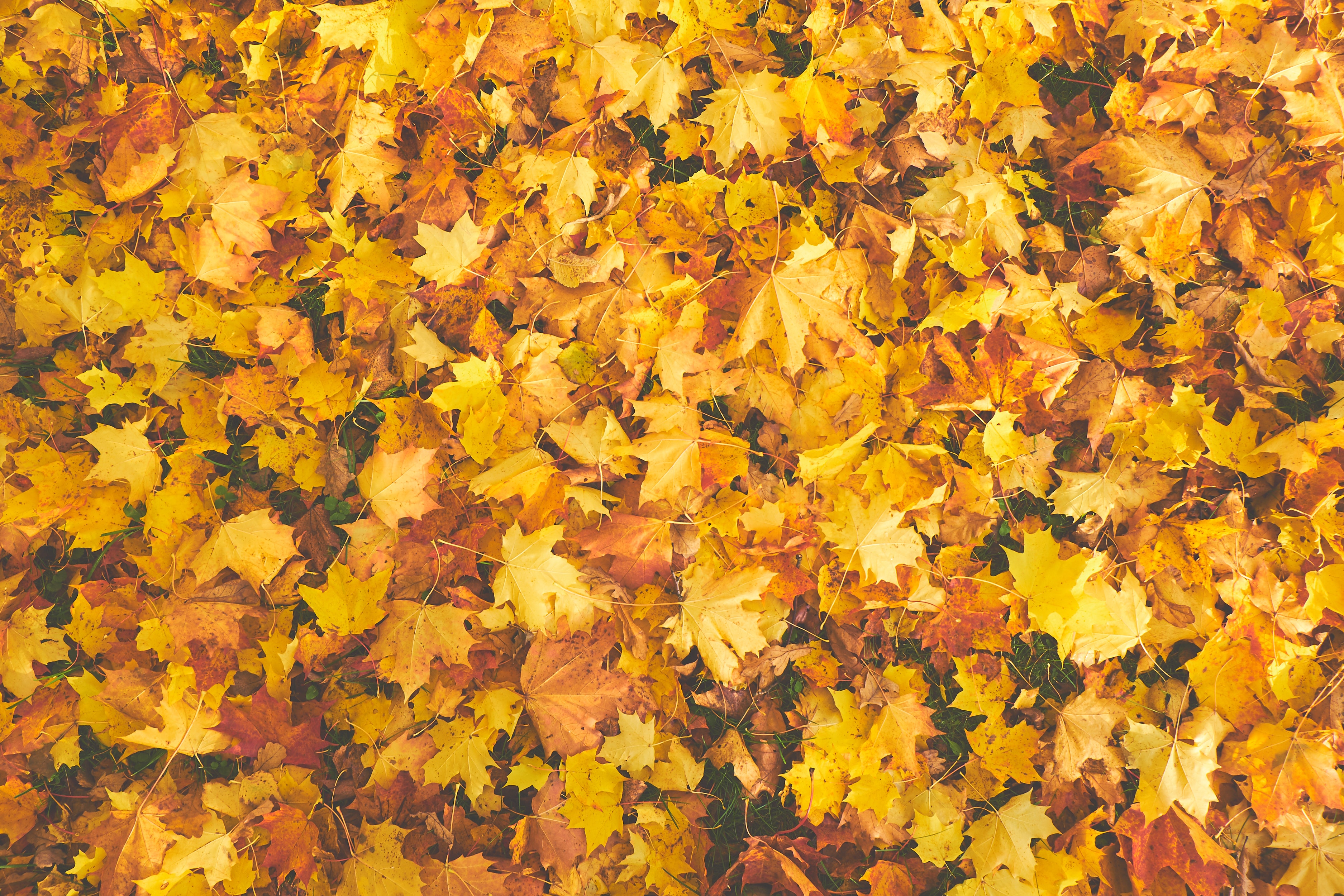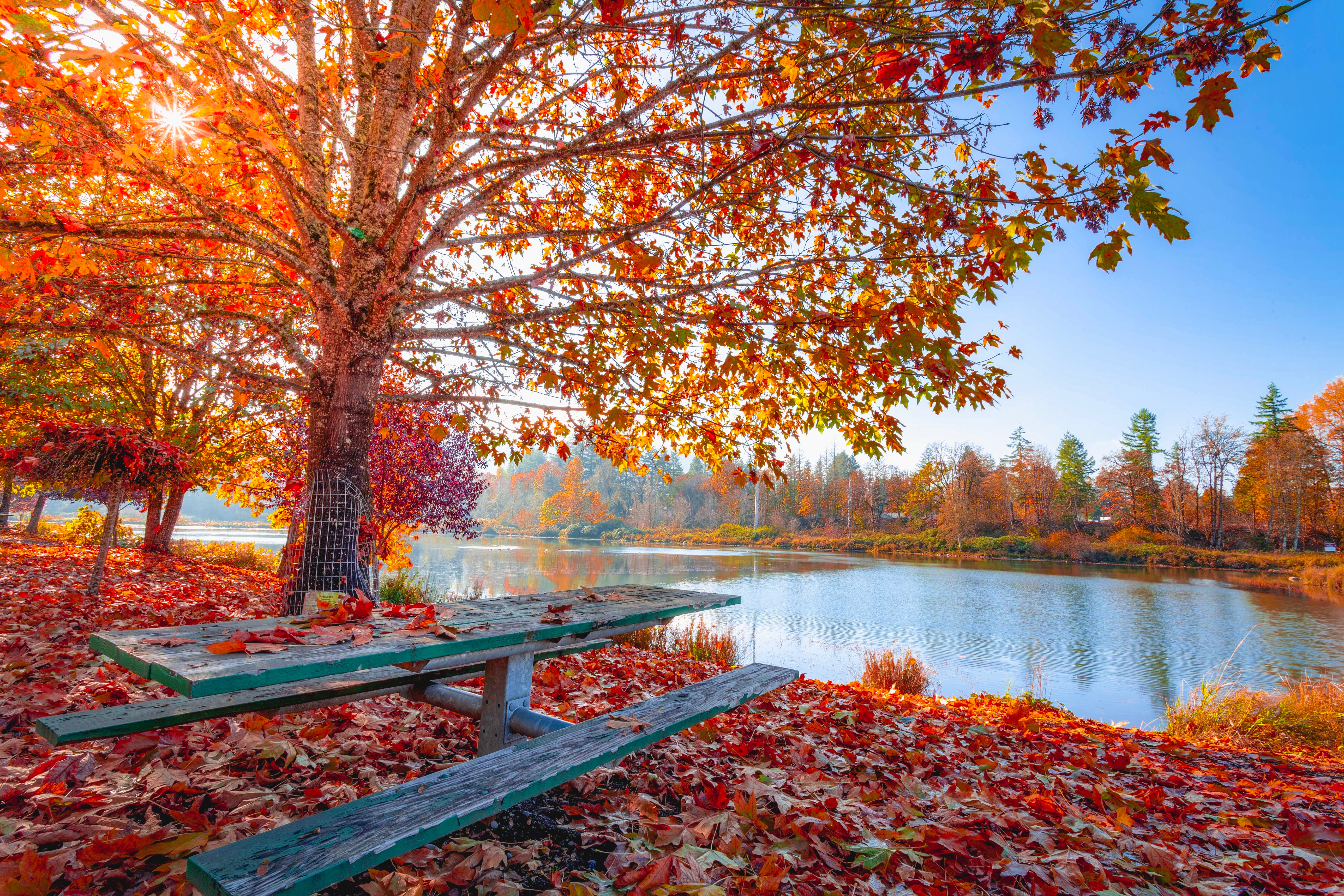 The autumnal equinox is in full swing and it's almost Earth Day's half birthday, so what better way to celebrate than with a few tips for seasonal cleaning and conservation?
Double, Double, Soil and Trouble
It's easy to resent those beautiful maple trees in your front yard when you remember that they're deciduous, but before you start stretching to prepare your body for hours of raking, consider mowing the lawn. Not only is it faster to deal with leaves using your mower, but these leaf pieces can be used to enrich the soil beneath your grass.
To mulch your leaves and feed your lawn, Scotts Miracle-Gro recommends taking off the grass catcher and mowing your leaves into dime-sized pieces. According to Scotts, "you'll know you're done when about half an inch of grass can be seen through the mulched leaf layer." Other lawncare services say that it's sufficiently mulched when you can see 50% of the grass through the leaf pieces, so either unit of measurement works. The more the leaves are mulched, the faster they will decompose.
Once the leaves are cut into small pieces, microbes and worms in the soil will start decomposing it for you, and your lawn will be happier as a result – as will your back, which avoided raking!
Waste Not, Haunt Not
The only thing more terrifying than Halloween is improvidence – luckily, it's easy to get festive while staying eco-conscious. Blogger Beth Bucynski wrote an article for Care2 Causes sharing some of her favorite tips for recycled Halloween decorating, with everything from thrift-store scarecrows to cheesecloth ghosts. Here are a few of her suggestions:
Next time you finish the rest of the eggs in your fridge, hold onto the egg carton. With some careful cutting, some non-toxic paint, a few strands of ribbon, and a few googly eyes, you can make an upcycled bat with ease.
The same can be done with several empty plastic milk jugs and ribbon to make an upcycled skeleton!
If you saved some of the leaves before making mulch, throw them into a few biodegradable garbage bags, apply some felt eyes and teeth, and show off your very own trash tarantula.
Night of the Composting Garden Bed
With Halloween right around the corner, there's a good chance you've got a pumpkin or two – but what's your plan for November? Rather than hiding them in your trashcan or letting them rot on your porch through January, compost them. Pumpkins are great composting material, so long as you take a few careful steps in preparation.
Make sure your jack-o'-lantern's candles are removed, as well as any candle wax inside. If your pumpkin is decorated with ribbons or stickers, take these off too. According to Earth 911, pumpkins that have been painted or coated with a preserving sealant or glitter should not be composted, but if only a portion of the pumpkin is coated, it's okay to cut off that portion and compost the rest. Finally, remove any pumpkin seeds to prevent germination in the compost pile.
Just like with the leaves, the more cut up/divided the pumpkin is, the faster the rate of decomposing – a good excuse for smashing pumpkins.
According to Earth 911, if you don't have a compost bin, you can dig a hole in a garden bed or your yard and add the pumpkin. Next, replace the soil over the hole, and it will compost naturally through the winter. In the meantime, you can rest assured knowing your lawn is taken care of, your egg cartons didn't go to waste, and your pumpkin will nourish your flowers in the spring.