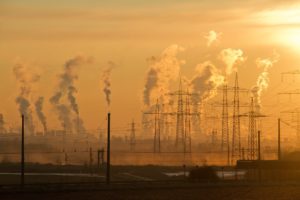 With global temperatures, sea levels, and extreme weather events on the rise, climate change remains a topical and, more recently, contentious subject.
What does climate change have to do with the construction industry? When there is already an incredibly small margin for error on a construction site, climate change could mean everything.
Safety is the leading concern of the construction industry when it comes to climate change. Adverse weather conditions like excessive rain, snow, wind, heat, or cold can significantly reduce safe working conditions. The result? Severe injuries from slips, falls, electrocution, heat exhaustion, and more.
While worksite safety can be entirely compromised by changes in climate, so too can building materials. As temperatures rise, the integrity of materials like wood and concrete are put at risk. Not only that, but climate change increases the need for new, innovative, and potentially costly building techniques to protect existing infrastructure from severe weather conditions.
Along with the physical constraints of climate change on the construction industry, there is also the possibility for monetary setbacks. According to Construction Business Owner, economists estimate that weather-related incidents cost the construction industry "$3.8 trillion a year in the United States." With U.S. infrastructure spending already at a tremendous deficit, $3.8 trillion lost in profits only serves as an additional obstruction.
Rather than ascribe weather-related construction risks—such as worksite safety, deterioration of building materials, and profit loss—to an inevitable force majeure, experts suggest proactive implementation of risk management strategies.
Construction insurance, increased employee awareness, and acceptance of unpredictability may be the only ways to work through construction setbacks resulting from climate change.