Wednesday, June 23rd marks the 5th International Women in Engineering Day (IWED), and this year's theme, "Engineering Heroes," provides the perfect opportunity to recognize and honor some of the trailblazing women who paved the way for the women engineers of today.
IWED was initially created by the Women's Engineering Society (WES) of the United Kingdom, which had in turn been established on June 23rd, 1919. Since the majority of male engineers had been called to military service during World War I, it became necessary for women to fill vacant positions in the field. It was the first time in modern history that women were actively encouraged to pursue science, technology, engineering, and mathematics (STEM) careers, but it was, unfortunately, short-lived.
After the war ended, government officials, employers, and trade unions pushed for women to relinquish their titles in favor of the returning servicemen, and the Restoration of Pre-War Practices Act 1919 forced many of them to do so unwillingly. A stubborn few, refusing to go down without a fight, established the WES in defiance, and it has been continually inspiring, supporting, and serving women engineers for over 100 years – but who exactly were these women?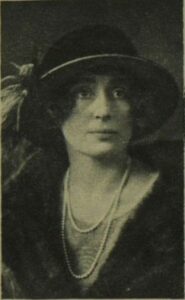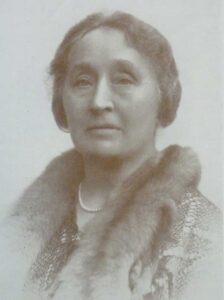 Rachel Parsons, first president of the WES: Daughter of Sir Charles Parsons and Lady Katherine Parsons, Rachel Parsons was a descendant of the Anglo-Irish earls of Rosse, who had long been known for their brilliance and ingenuity. Much like her ancestors, her iconoclastic nature preceded her. In 1910, she became the first woman to read Mechanical Sciences at Cambridge University, and she sailed the Atlantic aboard the Mauretania, a record-breaking ship designed by her inventive father.
As one of the founding members of the WES, Parsons designated herself the group's maiden leader. She was later elected to the London County Council, and as a pioneer of feminism, stood for Parliament in the election of 1923, at a time when there were only two female Members of Parliament (MPs).
The Hon. Lady Katharine Parsons: Lady Parsons, née Bethell, met her husband, the noted inventor Charles Parsons, while he was working as an engineer in Leeds. She took a keen interest in his work, eventually becoming an engineer in her own right. She was a suffragette of northeast England, and aside from co-founding the WES in 1919 (and later becoming its second president), she became the first female member of the North East Coast Institution of Engineers and Shipbuilders (NECIES) that same year.
Lady Margaret Moir, Officer of the Most Excellent Order of the British Empire (OBE): Lady Moir, like her associate Lady Parsons, called herself "an engineer by marriage." She worked in tandem with her husband, the renowned engineer Ernest Moir, whom she met during one of her frequent trips to see the Forth Bridge's caisson foundations.
During the war effort, she organized a band of Women Relief Munition Workers and worked tirelessly as a founding member of the WES to set up training courses for women engineers. She was the president of the Electrical Association for Women, and also served the WES both as a vice president and a president, notably saying in her 1928 inaugural speech: "It is now relatively simple for the girl to go through the technical school or college education, and with her wits as bright as any man, obtain a degree in Engineering."
Laura Annie Willson, Member of the Most Excellent Order of the British Empire (MBE): Willson, who worked from the age of 10 in a textile factory, climbed the ladder to become a founding member of the WES and its president from 1926 to 1928; in addition to these roles, she was also the first female member of the Federation of House Builders and the branch secretary of the Women's Labour League.
An unyielding suffragette, she was twice imprisoned for her political engagements: once in 1907 for "inciting persons to commit a breach of the peace" during a weaver's strike at Hebden Bridge, and then again just a few weeks later, when she took part in a suffragette rally at Caxton Hall.
Banner courtesy of the Women's Engineering Society.